Historical Society
The Gerald Historical Society is dedicated to preserving and sharing Gerald's past. Current emphasis is on restoring the historic 1910 School House.

The Old Gerald School, located at 111 West Third Street, Gerald, Franklin County, Missouri, is significant under Criterion A: Education. From 1910 to 1951, it was the only school in the area to offer eight grades plus two years of high school. It is significant under Criterion C: Architecture because it is the only example of Georgian Revival influenced architecture in Gerald. Its rectangular design with symmetrical window arrangement, central doorway, panel front doors topped with a transom, cornice with dentil work, hipped roof and large windows indicate the Georgian Revival influence on the school's architectural style. When the only one room schoolhouse in town was no longer sufficient for all the children, the current Old Gerald School was constructed in nearby in 1910. The period of significance ended in 1951 when a new school was built at the west edge of town and the old school building was sold.

National Register of Historic Places Program

The National Register of Historic Places is the official list of the Nation's historic places worthy of preservation. Authorized by the National Historic Preservation Act of 1966, the National Park Service's National Register of Historic Places is part of a national program to coordinate and support public and private efforts to identify, evaluate, and protect America's historic and archeological resources.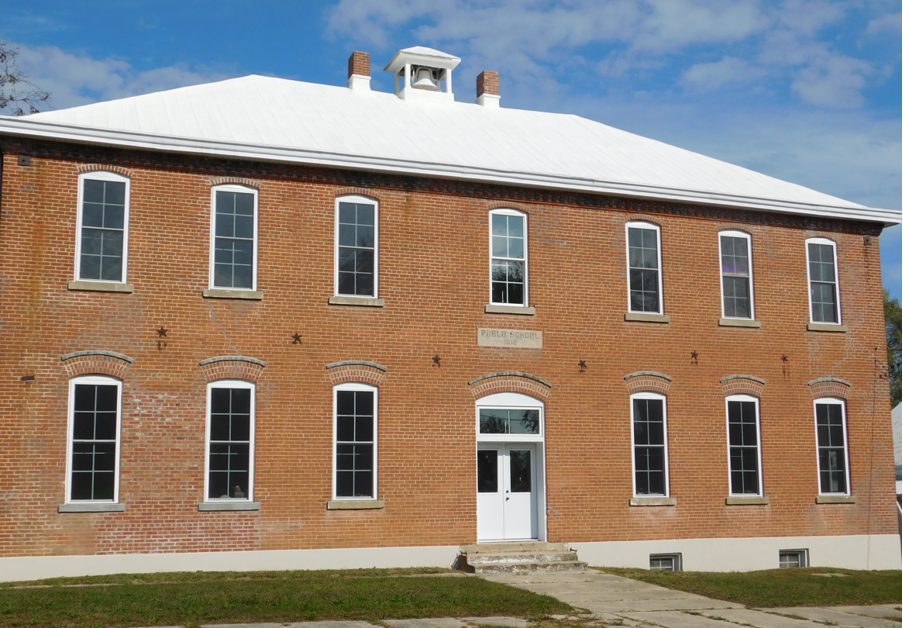 Contact Info